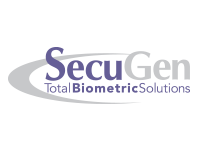 Awards
PC Week's Best of Comdex Finalist award for the world's first biometric mouse, EyeD® Mouse.
U.S. Department of Commerce Export Achievement Award
Frost & Sullivan's Market Engineering Award for Technolog Innovation, which recognizes the ability of SecuGen to successfully develop and introduce new technology, formulate a well-designed product family, and make significant product performance contributions to the biometrics industry.
SecuGen
SecuGen Corporation is the world's leading provider of advanced, optical fingerprint recognition technology, products, tools and platforms. SecuGen has been serving the global biometrics industry since 1998 and strives to provide its customers with the highest quality products and service through continuous research & development and dedicated technical support.
SecuGen's core technologies include patented SEIR-based fingerprint sensors with 500 dpi resolution and proprietary extraction and matching algorithms. Known for their extreme durability, accuracy, and support for a wide range of platforms, SecuGen's fingerprint biometric products include FBI-certified fingerprint sensors and OEM components, developer kits, biometric software, MINEX-tested/NIST-compliant algorithms, and ready-to-use PC peripherals, including the popular Hamster™ brand of USB fingerprint readers.
Customers worldwide recognize the advantages of implementing SecuGen's proven hardware and software products for numerous applications such as information security, physical access control, labor tracking, immigration, financial transactions, and medical records control.
SecuGen partners with Original Equipment Manufacturers, Independent Software Vendors, Systems Integrators and Value Added Resellers to develop and provide innovative fingerprint biometrics-enabled solutions to meet the various needs of their customers.
---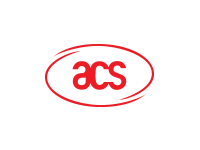 Awards
Hong Kong Awards for Industries
2009 Best Practices Award "Product Quality Leadership Award for Smart Card Readers"
The Top Smart Card Reader Provider 2007
Frost & Sullivan's "World Business Development Strategy Leadership" award
D'ucoty's "Product Innovation" Award
ACS
Advanced Card Systems Ltd. (ACS, wholly owned subsidiary of Advanced Card Systems Holdings Ltd., SEHK: 8210), founded in 1995, is Asia Pacific's number one supplier of PC-linked smart card readers and winner of Product Quality Leadership Award for Smart Card Readers from Frost & Sullivan. One of a select group of global companies at the forefront of the smart card revolution, ACS develops a wide range of high quality smart card reading/writing devices, smart cards and related products and distributes them to over 100 countries worldwide.
A leader in the smart card industry, ACS has the technology, expertise and global resources to facilitate an easier adoption of smart card applications in different industries across the globe.
---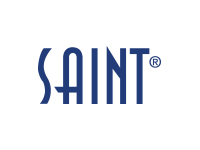 Awards
5-star Recommended award in 2010 and 2007
5-star awards in 2006, 2008, and 2009
Best of 2007 Products Award
Saint
Since its inception in 1998, SAINT Corporation has been developing software products to make network security easy and affordable. Now, celebrating over a decade as a global leader in vulnerability assessment and penetration testing, our customers include high-level government agencies, top colleges and universities, and major financial institutions. Industries and governments all over the world are now using SAINT products and services to manage IT security risk and compliance.
The SAINT Difference
SAINT was first in the industry to offer integrated vulnerability assessment and penetration testing.
WebSAINT® – US Patent 6185689 – Method for network security assessment via the cloud
NIST has validated SAINT® as an SCAP Authenticated Vulnerability and Patch Scanner and Unauthenticated Vulnerability Scanner.
SAINT is accepted as a PCI Security Standards Council Approved Scanning Vendor (ASV).
SAINT® is CVE certified.
SAINT is available both as a software license AND as a cloud-based on-demand service (WebSAINT® and WebSAINT ProSM).
SAINT was first in the industry to support the IPv6 protocol.
---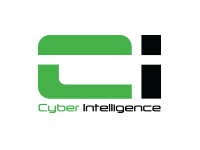 CYBER INTELLIGENCE SDN BHD
Cyber Intelligence Sdn Bhd is one of Malaysia's foremost providers of information security services focusing on AUDIT, COMPLIANCE & CONSULTANCY. Founded in 2007, Cyber Intelligence is an authority in the field of cutting edge information security solutions. Our extensive experience and excellent track record in information security consulting, digital forensics and cyber security services makes us a trusted source for clients that are looking to improve their performance in an increasingly competitive global economy.
Our team members are qualified professionals with security qualifications like CISSP, GCFA, GSEC, EnCE, ISO 27001 LA, ITIL, CEH and master degrees. We are ever ready to provide our expertise and constantly deliver services that exceed clients' expectations. Our clientele ranges from governmental to private entities, both local and international.